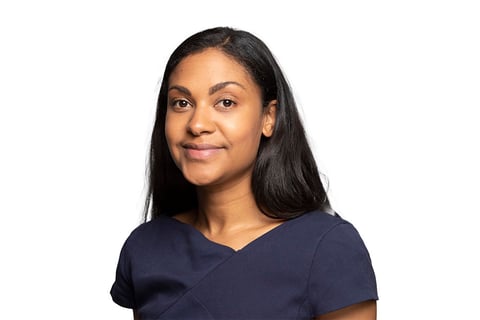 Mosaic Insurance announced the appointment of Womba Muzeya as Vice President and Senior Underwriter for Financial Institutions. Muzeya (pictured above) will join the company's London team and report to Global Head of Financial Institutions Division Chris Brown.
In her new role, Muzeya will underwrite a wide range of hedges from financial institutions, from small fund managers to complex banking risks, with a focus on international business in the London market.
"We are delighted to welcome Womba to our team as we develop timely solutions for this industry, which faces greater pressures than ever during times of socio-political turmoil and economic unpredictability," said Brown. . "Womba brings a professional track record in this field and a reputation for an instinctive service ethic that our producer brokers know they can count on."
Read more: Mosaic Invites Syndicated Capital Partners on Global Risks
Muzeya has over 15 years of underwriting experience, primarily in the financial institutions industry. Prior to joining Mosaic, she was a senior underwriter at AXA XL, focusing on a UK and European portfolio. She has also held positions at Tokio Marine HCC and Zurich.
"I am delighted to join such a dynamic and capable team as that of Mosaic," said Muzeya. "The market has experienced significant volatility over the past two years, and demand is strong for insurance solutions to help manage uncertainty. "